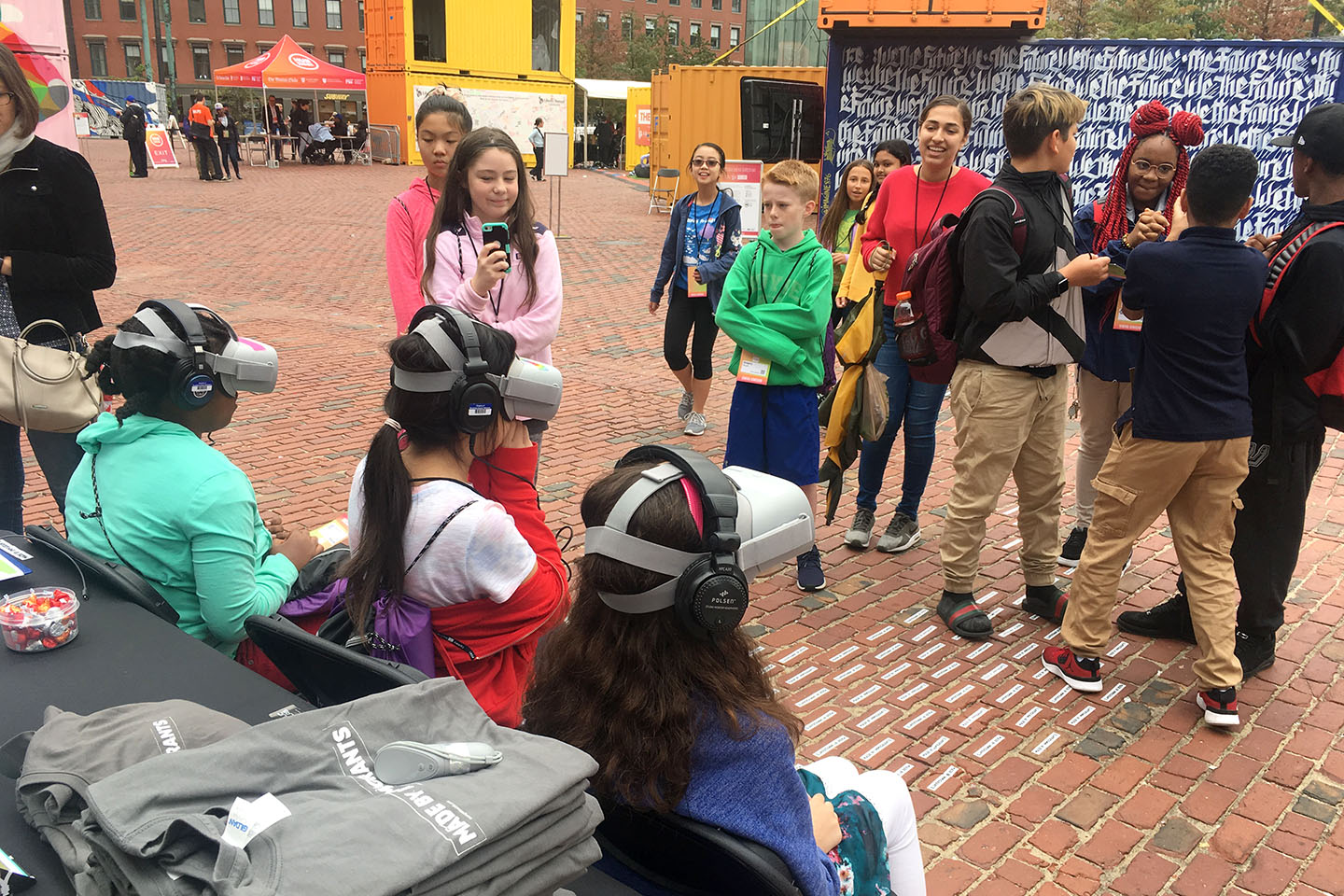 We provide PUBLIC access to Virtual Reality
Public Education & Immersive Services
At the Public VR Lab we assure that everyone has access to the tools, training and creative inspiration of immersive technologies like VR, AR, MR and 360 video. We train trainers, educators, youth and adult students, creatives, media makers, and the public on how they can have impact through emerging media throughout the U.S. and abroad. We offer weekly VR demos at our facility in Brookline, MA, and have affiliates who do the same at their community organizations. Let us know if you'd like to stop by to demo on a Wednesday evening or to check about rental services of our VR equipment, educational programs, or to reserve our facilities for birthday parties, seniors centers, by emailing Erin at brooklineinteractive.org.
VR/AR Scholarship Program- NEW in 2019!
The Public VR Lab, the first lab to make VR/AR/360 accessible to the public, works to provide the public with full access and consumer/creator education regarding how to use this new technology. The public can create their own non-commercial content in the public interest using free and low-cost media equipment, training, classes, and development collaboration at the Public VR Lab, or create commercial content within some parameters.
The Lab and its parent non-profit organization, Brookline Interactive Group, are building an inclusive, diverse and globally-networked Community XR field that mirrors BIG's thirty-five-year local history providing community-based media, training, and access to equipment to the general public.
The Lab and BIG completed its first year of a new job training program for Boston-area youth focused on traditional and emerging media training and soft/hard job skills, and builds on this program by announcing a new college scholarship program focused on youth who are interested in pursuing careers in emerging media as programmers, producers or creative designers.
As part of this program, BIG and the Lab have seeded the scholarship program with donations from Brookline residents, as well as regional VR/AR enthusiasts, professionals in the industry, and former participants of the Lab's programs, Meetup group, and hackathons.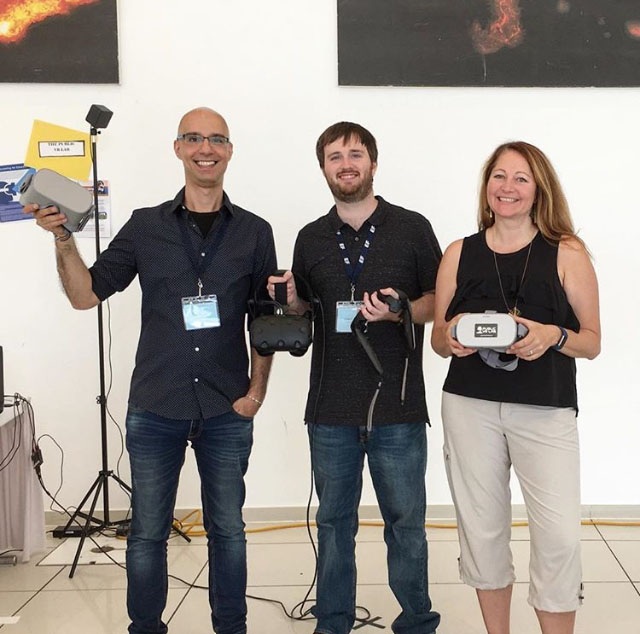 Trainers from the Public VR Lab
Last summer our team traveled to Berlin, Germany to train high school leaders on VR Storytelling with our partner, Education First!
Community Production Grants, Hackathons & Dev Jams, & Crowdsourced Creativity
BIG and its project, the Public VR Lab, offer a physical location, affiliate locations and online spaces where community gathers to learn, share their expertise and voices, co-create, facilitate dialogue and develop traditional media and XR in the public interest. We offer annual production grants for traditional and emerging tech, monthly informal hackathons and dev jams where classes and community learning happen in XR, and community-wide projects like Crowdsourced Boston and our 11-Day Film Sprint, VREcohack and our upcoming CivicXR in Spring of 2019, that offer ways to democratize creativity! Read more at BIG's special initiatives page here.
Availability
Monday –Thursdays 10-8pm
Fridays 10-4pm
Location
46 Tappan St Third Floor of the Unified Arts Building
Brookline, MA 02445
617.731.8566
Availability
Monday –Thursdays 10-8pm
Fridays 10-4pm
Location
46 Tappan St Third Floor of the Unified Arts Building
Brookline, MA 02445
617.731.8566
Thanks to the kind support of HTC VIVE, Dario Laverde & BostonVR!
Dev jams happen every month at the Lab.